Be prepared for one sexy and entertaining ride. When you get the chance to fulfill all your darkest desires, what would you do?
Cassie is one strong, independent and tough lawyer. She is smart, intelligent, bratty and focused on her work she is good at. But deep down she is missing some crucial part, she is craving a dominant man who is strong enough to stand up to her, to fight her back and force her to submit. She is ashamed of her darkest fantasies of consensual non-con, but she finds her match in Patrick.
Patrick is sexy playboy who has only one rule. Never sleeps with the same woman twice and tell them ahead what to expect. His goal is to fulfill their fantasies and leave before morning. But he is transfixed with Cassie's attitude and her snickering comment about his lifestyle. He is interested in her but she doesn't seem to fall on his charm.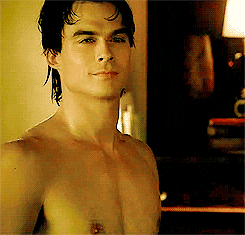 But one night the spark between them catches fire and their one-night stand is one of the best for both of them. The game is changed. Their agreement for just sex and fulfilling Cassie's darkest desires is for both of their safety.
The chemistry between them is obvious from the beginning, their love-hate relationship is just oil to the fire. I loved how we have to strong characters that are incompatible on the first sight, but when you look closer they are perfect. Their quickly building relationship is intense and full of hard, dirty and hot sex. Their scenes are building from the beginning and they go deeper into bdsm. The trust and finally live is what wins in the end.
I like how the author brings out some important questions:
– woman can still struggle in the man job despite them being good enough
– how hard is for mixed races to lose the community stereotypes
– how to accept some part of yourself you are afraid to show
This book is fun, intense, sexy and full of snarky remarks from interesting characters. The author did a great job with them. The writing is also good.  I would recommend it to everybody who loves sex and smut romance with HEA.