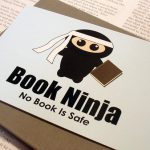 I LOVE to read and LOVE to tell friends about great books.  If you have a book you would like me to review please send it to me in a mobi or epub file.
I like to read series in order. If your book is part of a series and not a stand-alone, it will not be reviewed.
I  read and review all kind of romances (paranormal, contemporary, dark), erotica and bdsm,taboo and mysteries and love stories. HOWEVER, I am not a book snob, if it looks interesting I will read it.  I will try my hardest to review your book. I like to promote the books I love. I will not post a snarky review, I strive to post respectful and honest reviews.
All request MUST include
Book Title
Include series name, if any
Cover (optional)
Blurb
Genre
Length – page count or words
Release Date
Deadline for posting the review
Contact Email
Please submit all requests to Book Addict at bookaddict-reviews@outlook.com